Muslim.Sg is a one-stop online media platform that aims to inspire and empower millennial Muslims with powerful and engaging Islamic religious content.
Where do our Zakat go?
Zakat is an obligation upon Muslims to be paid when its due. Though less talked about as compared to praying, Zakat is in fact one of the pillars in Islam – which makes it as important. 
For some of us who are not familiar with Zakat, there are mainly types – Fitrah (the one we pay every Ramadan) and Harta (on Wealth). 
The more common question we hear is "where does my Zakat go to?" 
Zakat paid to mosques and Muis are collected and disbursed to all 8 asnaf in accordance with Syariah law. The proportions are aggregated, with the most going to asnaf Fakir and Miskin (poor and needy). 
We have a breakdown of their disbursement in 2020 here: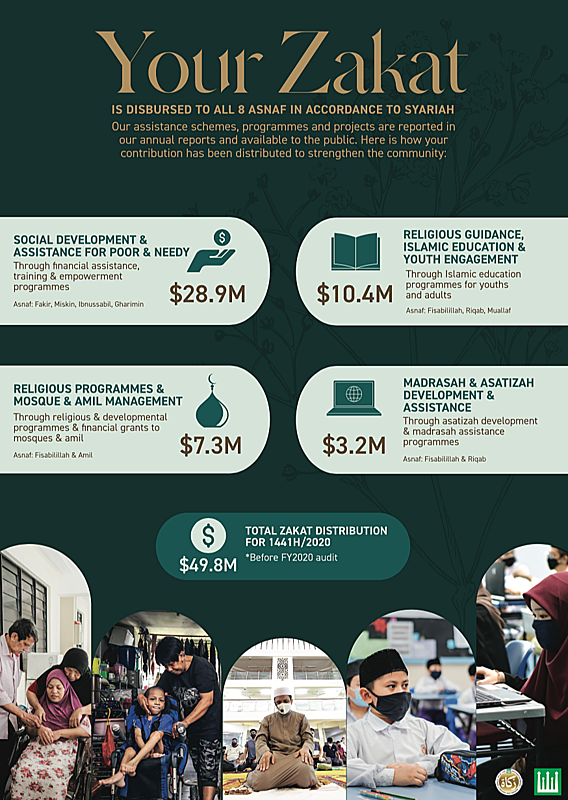 A huge portion of Zakat goes to our poor and needy here in Singapore, like Cik Rahimah Yeon. 

Cik Rahimah Yeon - A Gift That Keeps On Giving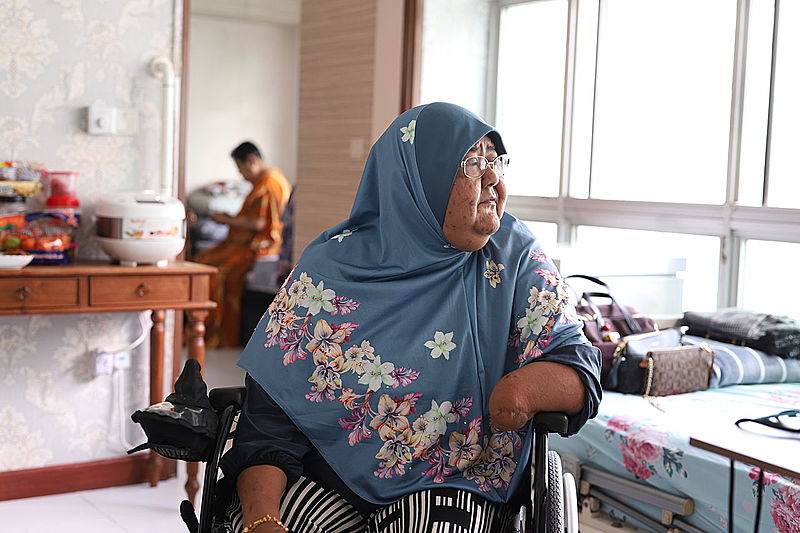 Every month, Madam Rahimah Yeon will use a portion of the Zakat assistance she receives from Muis to cook various dishes. The dishes are then shared with her neighbours and the staffs at the facility where she undergoes her dialysis. 
"I love to cook. I also enjoy reading the Quran. After all, we are not able to go to the mosque and attend classes in person because of the COVID-19 situation," said Madam Rahimah Yeon, a beneficiary of Zakat financial assistance rendered by the Majlis Ugama Islam Singapura (Muis) or the Islamic Religious Council of Singapore. 
Although she is active and seems to lead a normal life, Madam Rahimah is an amputee living with multiple chronic conditions. 

Read more on Cik Rahimah's story here: https://zakat.sg/rahimah-yeon-a-gift-that-keeps-on-giving/  
Another recipient under this asnaf is Encik Saad Awang Chee. 
Said Awang Chee – Bringing up two Children with Special Needs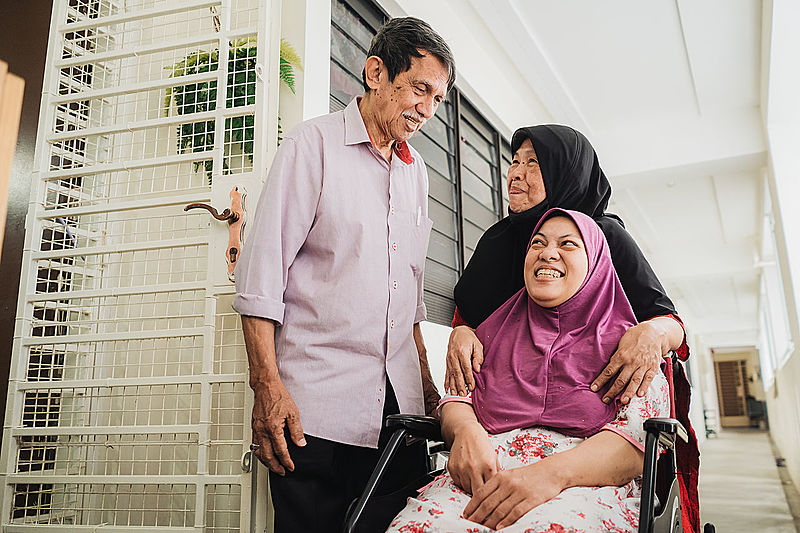 Encik Said and Cik Maznah, who have been married for more than 40 years, are blessed with five children and two of them have special needs. 
Their eldest child, Sazlina, 40, has Cerebral Palsy and she is unable to use her arms and legs functionally. Sazlina also has diabetes, and she must rely on insulin injections and other medications daily to control her blood sugar levels. 
Because of her health conditions, Sazlina is required to see a doctor every two months for a health check-up. 
Their youngest child, Shahidah, 20, has been having seizures since she was 10 months old. Because of her episodes, Shahidah is unable to manage herself independently. 
"I have never regretted any of this. So, if you ask about where my strength comes from, it is from my children. When I look at them, I pray that they will be healthy." 
"To the Zakat payers, thank you very much. May Allah s.w.t increase your sustenance and grant you good health," he said. 

Read more on Encik Said's story here: https://zakat.sg/zakat-brings-peace-of-mind-to-parents-of-two-special-needs-children/  
May our Zakat continue to help uplift our community and aid those who are in need. For more information on Zakat and to pay your Zakat online, visit www.zakat.sg